30 April 2016 @ 07:20 pm
Thread tracking | Medietas

Player Information
:
Name
: Katie
Age
: 30+
Contact
:
siriuslydementd
Reserve
:
Here
Fandom Character Information
:
Name
: Sirius Black
Age
: 36
Icon
:
http://v.dreamwidth.org/8144167/2300295
Journal
:

siriuslydementd
Canon Point
: Middle of OotP (right after Christmas)
Wiki Link
:
1
2
Powers/Abilities/Talents:
He is an incredibly-skilled wizard, with a list of magical abilities that include:
Animagus: Sirius was able to become an Animagus at the early age of fifteen, assuming the shape of a large black dog, like the Grim. Since he's unregistered, he is able to take advantage of this ability to elude his Ministry captors.

Sirius, along with his friend Remus, could perform human transfiguration on Peter, forcing him out of his Animagus form. He is most skilled at Transfiguration, as evidenced by the fact that he is an Animagus -- only a few witches or wizards ever manage it.

Non-verbal magic: Sirius is able to perform human transfiguration and defensive magic such as Disarming and Stunning spells non-verbally. This is a testament to his possessing superior magical ability as non-verbal magic is very difficult.

Dueling: In his fifth year, Sirius helped James Potter humiliate Severus Snape, who was an exceptionally talented wizard even in his youth. During the Battle of the Department of Mysteries, Sirius dueled furiously against an unknown Death Eater and was presumably able to defeat his opponent. He then went on to duel Antonin Dolohov and was able to hold his own against him for awhile before Harry intervened. He was also able to hold his own against his cousin, Bellatrix Lestrange, who was Voldemort's most powerful Death Eater, though his recklessness caused his death in her hands.

Physical combat skills: Sirius is also known to infuse physical combat into his duelling style, such as when he rammed Dolohov with his shoulder and punched Malfoy in the face. While in his Animagus form, he also held his own against Remus when he was in his werewolf form, and in his school years, he and James primarily used their respective Animagus forms to physically keep Remus under check while he was a werewolf.

Healing magic: Sirius is able to cast healing spells — he healed an injury from Wartcap Powder as soon as he received it.

Charms: Sirius appeared to have been talented in Charms from a young age, since he and his Marauder friends — James, Remus, and Peter — managed to create the Marauder's Map in their teenage years. This manufacturing process involved the complicated Homonculous Charm and a spell to insult those who attempted to read it, both of which lasted long after all four of the producers' demises. He was also able to cast an effective Shield Charm during the Battle of the Department of Mysteries to protect Harry. He also managed to place a Permanent Sticking Charm upon many of the hangings in his room at Number 12, Grimmauld Place, showing an aptitude for the Charm as his parents were never able to remove said items from the wall.

Tactical Thinking: Despite his occasionally reckless nature, Sirius is good at thinking tactically when it matters, especially when those he cares about are in potential danger. When Sirius discovered via a Daily Prophet article that Pettigrew was in possession of the Weasley family, he figured out that he was with Harry at Hogwarts. Knowing that Harry would be in danger from Pettigrew if Voldemort was regaining power, Sirius chose to escape Azkaban to protect Harry, using his Animagus form and weight loss to his advantage, becoming the only person to escape Azkaban unaided. When Harry's name was put in the Goblet of Fire, Sirius advised him not to go out of bounds in Hogwarts and after Voldemort's return, remained in his house under Dumbledore's request despite his obvious dislike of the house.

Indominable Will: The fact that Sirius was able to resist the Dementor's effects in Azkaban for 12 years by focusing on his innocence and transforming into his Animagus form showed that he has an extremely strong sense of will. When exposing Pettigrew to Harry, Ron and Hermione, he also told them that he would have died for James and Lily rather than betray them to Voldemort.


AU/CR AU Addendum: N/A

What 4 items would you like your character to have with them on the island during their stay? Buckbeak (who's tiny now), a framed picture from James's wedding, his red-and-gold Hogwarts scarf, and a set of wizard's chess pieces and board (if the whole set counts as one, since they would be in a box together)

Finally, pick one word from these four options: Chimes, lake, gravel or sun. Sun

Samples: Harry,

I know you've been having some problems at school lately. This is an important year for you, and you're not getting the instruction you need. Hermione mentioned her idea to me, that you should teach them what they need to know, and, Harry, I think you should. Not for the reasons you might expect -- yes, James and I did break the rules, but it was never a matter of principles. This is. Your classmates need to know this, not just to do well on their exam but also as a matter of survival. Umbridge is doing you all a great disservice, on behalf of the Ministry, which is supposed to protect as well as govern. Teach these students what they need to know to keep themselves and their families safe. You will have my help in any way I can give it (as limited as it might be), and Remus's as well, when he's not busy with a mission. If you are in need of any resources that you can't find at the library, I may have them here among the books that I haven't gotten rid of yet. Just ask and I'll see what I can find.

Burn this letter when you're done with it. We don't want it falling into the wrong hands.

Sirius

28 April 2015 @ 08:17 pm
Passages Inn
Nine rooms including honeymoon suite
lobby/front desk
sitting room
event room/secondary sitting room
Bedroom number 1 (Wrought Iron Fantasy):
Bedroom number 2 (Shades of Grey):
Bedroom number 3 (Starry Night):
Bedroom number 4 (Seashore?):
Honeymoon suite:
Bedroom number 6 (Boho Basic):
Bedroom number 7 (Dreamcatcher):
Bedroom number 8 (Zen room):
Bedroom number 9 (Farmhouse):
Lobby sitting area:
Private sitting area:
Front desk:

02 April 2015 @ 01:31 pm
Sirius' house in New Dodge
Exterior front:
Exterior rear:
Interior:
The sleeping loft is used as a library/office.
Living room:
Nook in the living room:
Kitchen:
Screened porch:
Spare bedroom:
Library/office (sleeping loft):
Upstairs bathroom:
Master bedroom:
Dining room:

29 October 2014 @ 10:04 pm
Timeline of events related to Halloween
This is an attempt to work out the exact timeline of canon events, since some of them don't have an exact known date of occurrence.

The following happened in this order.

On Halloween night, 1981:

-He went to Peter's hideout and noticed Peter missing and that there was evidence of a struggle (Peter may have been a dunce, but he was able to fool Sirius for long enough to make this happen)
-He went to James and Lily's house, where he found James and Lily dead amidst the rubble of their house
-He gave Harry to Hagrid to take to the Dursleys', per Dumbledore's orders
-He also gave Hagrid his motorbike, since he "wouldn't be needing anymore" (it was kill or be killed, mostly likely kill and then be arrested for what he viewed as a justifiable murder)
-He went looking for Peter.

Then, on November 1st, 1981:

-Somehow there's a delay here and although James and Lily died on Halloween, Harry is not left with the Dursleys until the next night. (At the start of the book, members of the magical community are celebrating Voldemort's defeat [which happened the night before] and then that night is the night that Harry is left with them. This would be the first of November.)

On November 2nd, 1981:

-He tracked Peter down
-Peter accused him of betraying James and Lily
-Peter then caused an explosion, faked his death, and framed Sirius
-Sirius was arrested and sent to Azkaban without a trial

Here's why I think he was arrested after Halloween and not on it: James and Lily died on Halloween night. All of these events taking place on the same night is unlikely. Harry was left on the Dursleys' doorstep in the middle of the night, so Sirius didn't even start looking for Peter until then. The final bit of evidence: there were witnesses who saw Peter accuse Sirius and then frame him. Twelve people died in the explosion, and it's not likely that there would have been twelve people plus witnesses out in the street that late at night.

05 September 2014 @ 07:02 pm
Renegade - Styx
Oh momma I'm in fear for my life from the long arm of the law
Lawman has put an end to my running and I'm so far from my home
Oh momma I can hear you a'crying you're so scared and all alone
Hangman is comin' down from the gallows and I don't have very
long

The jig is up the news is out they've finally found me
The renegade who had it made retrieved for a bounty
Never more to go astray
This will be the end today of the wanted man

Paradise City - Guns N' Roses
Take me down
To the paradise city
Where the grass is green
And the girls are pretty
Oh, won't you please take me home

T.N.T. - AC/DC
Cos I'm
T.N.T.
I'm Dynamite
T.N.T.
And I'll win the fight
T.N.T.
I'm a power-load
T.N.T.
Watch me Explode

I'm dirty, mean and mighty unclean
I'm a Wanted man
Public Enemy Number One
Understand
So lock up your daughter
And lock up your wife
Lock up your back door
And run for your life
The man is back in town
So don't you mess me around

We Are the Champions - Queen
I've paid my dues
Time after time
I've done my sentence
But committed no crime
And bad mistakes
I've made a few
and I've had my share of sand
Kicked in my face
But I've come through

Sentinal - VNV Nation
To the songs that sing of glory and the brave
Are we dreaming there are better days to come?
When will the banners and the victory parades
Celebrate the day a better world is won?
On the day the storm has just begun
I will still hope there are better days to come

We Weren't Born to Follow - Bon Jovi
We weren't born to follow
Come on and get up off your knees
When life is a bitter pill to swallow
You gotta hold on to what you believe
Believe that the sun will shine tomorrow
And that your saints and sinners bleed
We weren't born to follow
You gotta stand up for what you believe
Let me hear you say yeah, yeah, yeah, oh yeah

We're Not Gonna Take It - Twisted Sister
We're not gonna take it
No, we ain't gonna take it
We're not gonna take it anymore

We've got the right to choose and
There ain't no way we'll lose it
This is our life, this is our song
We'll fight a 1000 legions
Don't pick our destiny 'cause
You don't know us, you don't belong

We're not gonna take it
No, we ain't gonna take it
We're not gonna take it anymore

If You Wanna Get to Heaven - Ozark Mountain Daredevils
I never read it in a book
I never saw it on a show
But I heard it in the alley
On a weird radio
If you want a drink of water
You got to get it from a well
If you want to get to heaven
You got to raise a little hell

I never felt it in my feet
I never felt it in my soul
But I heard it the alley
Now it's in my rock and roll
If you want to know a secret
You got to promise not to tell
If you want to get to heaven
You got to raise a little hell

Runaway Train - Soul Asylum
Runaway train never goin' back
Wrong way on a one way track
Seems like I should be getting somewhere
Somehow I'm neither here nor there

Here I Go Again - Whitesnake
Here I go again on my own
Goin' down the only road I've ever known
Like a drifter I was born to walk alone
An' I've made up my mind, I ain't wasting no more time

Funhouse - P!nk
Pictures framing up the past
Your taunting smirk behind the glass
This museum full of ash
Once a tickle, now a rash

This used to be a Funhouse
But now it's full of evil clowns
It's time to start the countdown
I'm gonna burn it down, down, down
I'm gonna burn it down

Tears in Heaven - Eric Clapton
Would you know my name
If I saw you in heaven?
Would it be the same
If I saw you in heaven?
I must be strong and carry on
'Cause I know I don't belong here in heaven

Would you hold my hand
If I saw you in heaven?
Would you help me stand
If I saw you in heaven?
I'll find my way through night and day
'Cause I know I just can't stay here in heaven

Mama - My Chemical Romance
Mama we're all full of lies,
Mama we're meant for the flies
And right now they're building a coffin your size,
Mama we're all full of lies.

Well mother, what the war did to my legs and to my tongue,
You should have raised a baby girl,
I should have been a better son.
If you could
Coddle the infection
They can amputate at once.
You should have been,
I could have been a better son.

12 August 2014 @ 03:19 pm
HMD/IC contact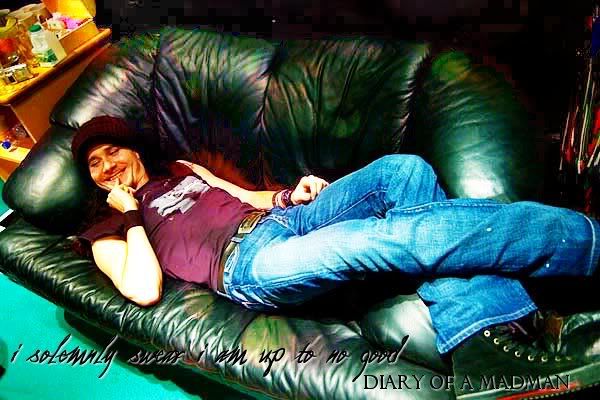 [IC]Got something to say to me? Send me an owl.

[OOC]How's my driving? Comments will be screened.

12 August 2014 @ 03:15 pm
-Permissions-

CHARACTER NAME: Sirius Black

[OOC]

Backtagging: Go ahead.
Threadhopping: Sure, if it makes sense.
Fourthwalling/canon puncture: Go ahead.

[IC]

Hugging this character: Sure.
Kissing this character: Go for it.
Flirting with this character: He loves being flirted with.
Fighting with this character: Wouldn't be the first time.
Injuring this character (include limits and severity): Discuss it with me first.
Killing this character: Only with my permission.
Using telepathy/mind reading abilities on this character: Just let me know so that I can work with you.

07 August 2014 @ 08:04 pm
Player's Name:
Katie
Are you over 16?
Yes
Characters Played Here:
Hook/Killian Jones
Character:
Sirius Black
Series/Canon:
Harry Potter
From When?
mid-book five, right after Christmas
History:
Here
or this one
here
.
Personality:
There's a reason his Animagus form is a dog. He has a lot of the same qualities. He's incredibly loyal to those he considers part of his "pack." He would die to protect them if need be, and will stick up for them no matter what. His view of family is that they are what you make them. He has no patience or tolerance for most actual members of his family, instead viewing his friends as family. James was the brother he wished he had, and Harry is the son he could have had if things had worked out differently.
He's impatient at times, and brash and impulsive. He's still got a lot of the rebellious teenager in him. This stems from the fact that he missed much of his adulthood; he went right from school to fighting in a war to being arrested, and the years that he should have been maturing were instead spent in prison, fostering hate and anger. He's got a lot of bitterness about his situation, and a lot of guilt about what happened to his friends. He's got the Black temper, quick to anger. He's volatile when he's angry, and has a lot of contempt for those whose opinions he finds repugnant (like most members of his family). He does have moments of arrogance (being the firstborn son of a prominent pureblood family has had some effect, even if he doesn't follow their beliefs), and when he was younger he had a tendency to bully those he thought weak. That tendency has faded, but his contempt has not.
He's intelligent and determined, and this manifested itself in his ability to become an unregistered Animagus as an underage wizard. He made it through his schoolwork quickly, and then would find himself bored. For this reason, and with the encouragement and enabling of James, the two of them turned to pulling pranks and often found themselves in detention. This intelligence is also what allowed him and his friends to create a magical map of their school. He can have conversations about various aspects of magic, but what he really prefers above all is to have a little fun.
He hates the feeling of being contained, and is going stir-crazy stuck in the childhood house he hated. He would sneak out every chance he got, against all advice otherwise, even if it meant risking detection. He's looking for ways to kill the boredom of being forced to remain in the house, and most of them aren't exactly healthy. A chance to get out of the house, to go somewhere new, to meet new people is what he needs right now.
Why do you think your character would work in this setting?
He accepted the offer because he couldn't stand being a prisoner in his house anymore, with his mother's portrait and all the reminders of the childhood he hated. He may have a few problems adjusting to the setting, depending on how restricted his magic use is. He learns quickly though, and will soon get the hang of things. Having canonmates around will help too, and he shouldn't have much of a problem making new friends, either.
What will your character do for work?
He'll work for James once the cafe is open.
Inventory:
A wand; a few changes of clothing; a few photos of the Marauders; a photo of James and Lily's wedding, of the three of them, bridge, groom, and best man; a handful of pocket change; his half of the matched mirrors he gave Harry; a pocket watch; his old school trunk, stenciled with his initials; a few books from his personal library
Samples:
Third-Person Sample:
Boomtown test drive meme
First-Person Sample:
Harry,

I know you've been having some problems at school lately. This is an important year for you, and you're not getting the instruction you need. Hermione mentioned her idea to me, that you should teach them what they need to know, and, Harry, I think you should. Not for the reasons you might expect -- yes, James and I did break the rules, but it was never a matter of principles. This is. Your classmates need to know this, not just to do well on their exam but also as a matter of survival. Umbridge is doing you all a great disservice, on behalf of the Ministry, which is supposed to protect as well as govern. Teach these students what they need to know to keep themselves and their families safe. You will have my help in any way I can give it (as limited as it might be), and Remus's as well, when he's not busy with a mission. If you are in need of any resources that you can't find at the library, I may have them here among the books that I haven't gotten rid of yet. Just ask and I'll see what I can find.

Burn this letter when you're done with it. We don't want it falling into the wrong hands.

Sirius